Are your DUCTS in a row?
8/1/2019 (Permalink)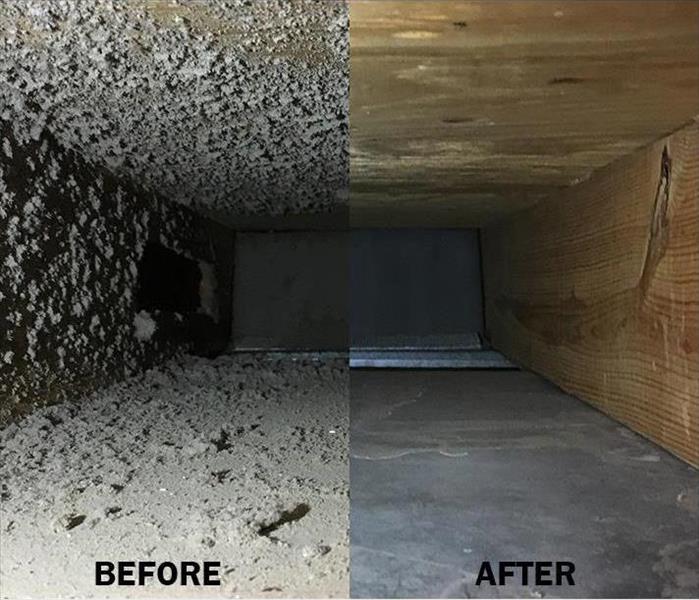 Are your ducts in a row?
The National Air Duct Cleaners Association (NADCA) recommends having your ducts cleaned every 3-5 years. While other organizations like the EPA (Environmental Protection Agency) suggests only having your Air ducts cleaned on an as needed basis. Some factors that may increase the frequency of cleaning needed for residential HVAC system could include but are not limited to, having smokers in the household, pets in the household that shed high amounts of hair and dander, water contamination or damage to the home or HVAC system, residents with allergies or asthma who might benefit from having reduced Indoor air pollutants in the homes HVAC system. The EPA also suggests cleaning the ducts in your home after a home renovation or remodeling has occurred.
Not sure?
You can breathe Easier and Call the professionals at SERVPRO of Easton, Bethlehem, and Whitehall and the SERVPRO professionals will inspect your HVAC system and duct-work and make recommendations about the best way to address any indoor air quality. Call 800-455-9453 to schedule your free estimate today.