Fire Safety for Pets
9/19/2018 (Permalink)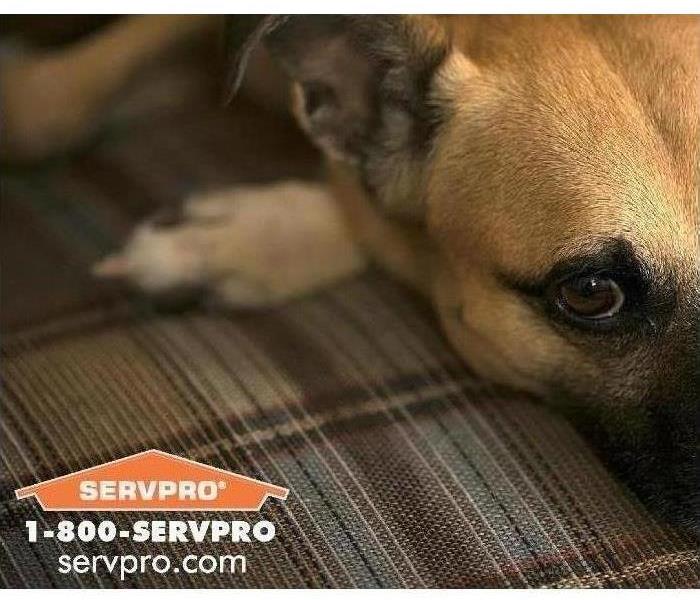 Home fires are the most common disaster that the American Red Cross responds to, according to their website – and also, they are the most preventable. According to the United States Fire Administration, an estimated 500,000 pets are affected annually by fires.
It's important to keep in mind that if you need a plan for your family in case of disaster, you should also have a plan for your pets.
Did you know?
The National Fire Protection Association estimates that nearly 1,000 home fires each year are accidentally started by the homeowners' pets.
The best way to protect your pets is to include them in your family escape plan, in case of disaster. Train your pets to go to you when you call their name that way in the event of a fire evacuation, you can leave with them easily and safely.
The American Kennel Club and ADT Security Services have provided the following tips:
Be sure your pet is not left unattended by open flames, such as cooking appliances, candles, or fire place. Be sure to extinguish any flame before leaving your home.
Remove stove knobs or protect them with covers before leaving the house. A stove is the number one appliance involved in your pet starting a fire.
Invest in flameless candles – these candles contain a light bulb rather than an open flame, and take the danger out of your pet knocking over a candle (something cats are notorious for).
Secure your pets while you're away – keep them confined in secure areas that don't present a potential fire hazard.
Some other tips? Keep pets near entrances when you're away from your home and keep their collars on. Have leashes nearby and ready in case firefighters need to rescue your pet. You can also affix a pet alert window cling and write down the number of pets inside your house and attach the cling to a front window. This information saves rescuers time when locating your pets.
Pets become a part of our families, and we need to remember that we need to have plans in place for them too when it comes to safely evacuating a home in case of a fire. And remember, if you are victim of a house fire, SERVPRO of Easton, Bethlehem & Whitehall can help #LikeItNeverEvenHappened.
We Answer the Phone Ready to Help
Call Today – 800-455-9453