Safety Tips on How to Handle Mold
9/21/2018 (Permalink)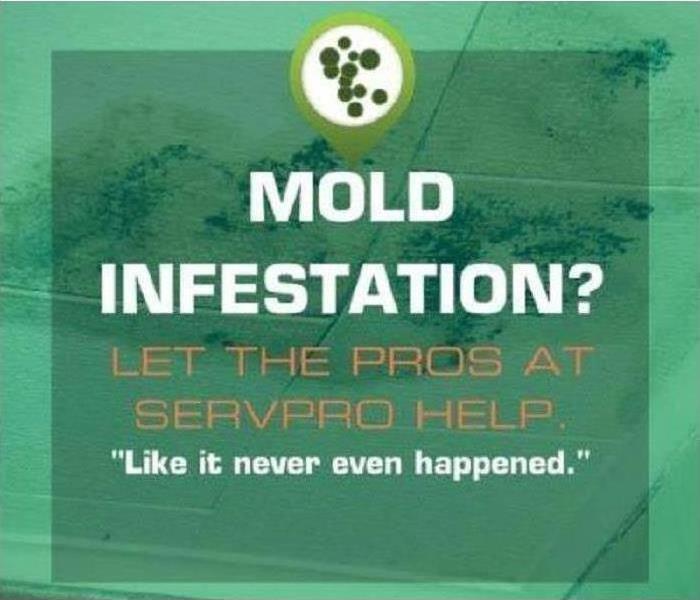 Safety Tips on How to Handle Mold
If you see visible mold or think you have mold in a room of your home, there are some measures you should take to keep it from spreading.
Things to do:
Call a Certified Industrial Hygienist (CIH)
Stay out of the affected room
Turn off the HVAC system in that room
Things not to do:
Do not disturb the mold
Do not blow air in the area
Do not spray bleach or other cleaning products
SERVPRO of Easton, Bethlehem & Whitehall specializes in mold remediation. We have technicians that are IICRC (Institute of Inspection of Cleaning and Restoration) certified specifically as AMRT (Applied Microbial Remediation Technicians).
If you have any concerns that you may have mold, call SERVPRO of Easton, Bethlehem & Whitehall before buying the "do-it-yourself" mold testing kits from the hardware store. These kits typically involve a swab and a Petri dish. Because normal environments always contain a small amount of mold spores, using them will always end with a "positive" test result, even if there is no real problem in your home. A visual inspection by the professionals at SERVPRO, coupled with testing performed by a qualified CIH will give you accurate answers, and a plan to properly take care of any microbial problems you may have. Count on your Local SERVPRO professionals and have us out to assess the damages. Please call 800-455-9453where we are always here to help.