Are you ready? SERVPRO of Easton, Bethlehem & Whitehall Wants To Help Your Commercial Building Prepare For When Disasters Happen
9/25/2018 (Permalink)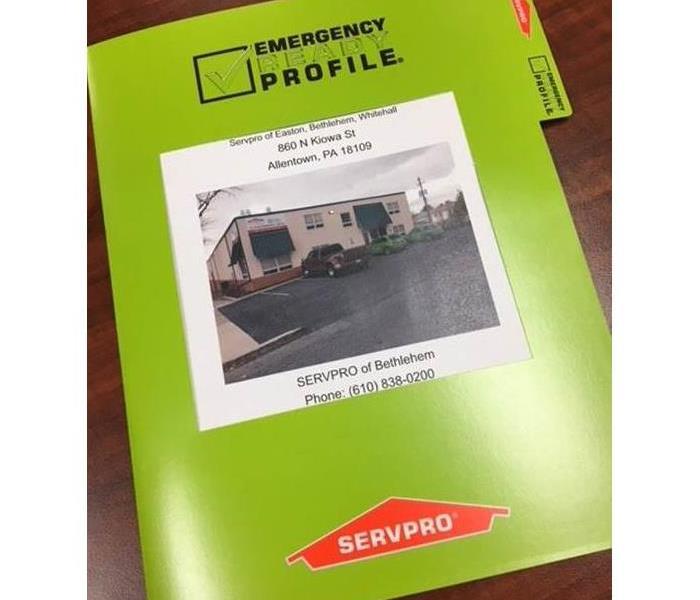 Catastrophic weather is nothing out of the ordinary anymore for us. Recently the United States have been affected by many different types of disasters. Flooding, fires, tornadoes, hurricanes, and blizzards threaten homes, businesses, and communities. Statistically as many as 50% of businesses may not recover following a disaster, this is according to recent industry research. The majority of these businesses that do survive these disasters were prepared and had a preparedness plan in place.
Pre-planning can serve as an additional insurance policy aimed at peace of mind. By developing a SERVPRO Emergency Ready Profile for your business, you minimize business interruption by having an immediate plan of action. Knowing what to do and what to expect in advance is the key to timely mitigation and can help minimize how water and fire can affect your business!
Preparation is an important component in making it through any size disaster, whether it's a small water leak, a large fire, or flooding as we have recently experienced this past August into September. The best time for planning for such events is not when the disaster happens, but well before it happens. Contact your local SERVPRO of Easton, Bethlehem & Whitehall to establish your Emergency Ready Program.
Emergency Ready Program
A no cost assessment of your facility.
(This means there is no need to allocate funds, giving you a great value at no cost.)
Provides facility details such as shut-off valve locations, priority areas and priority contact information.
(Having a quick reference of what to do, how to do it and who to call provides solutions in advance of an emergency so that during the emergency you are "Ready for whatever happens.")
A concise profile document that contains only the critical information needed in the event of an emergency.
(It will only take a little time to complete and will not take you away from current projects, but it will save a lot of time if ever needed.
A guide to help you get back into your building following a disaster.
(This can help minimize the amount of time your business is inactive by having an immediate plan of action.)
Identification of the line of command for authorizing work to begin.
(This saves time so we can begin the work of mitigating the damage which can save you time and money.)
For more info on our ERP programs, call (800) 455-9453 to have one of our professionals assess your building and put together this great tool for your business.