SERVPRO Can Treat Easton, Bethlehem & Whitehall Commercial Fire Damages
9/25/2018 (Permalink)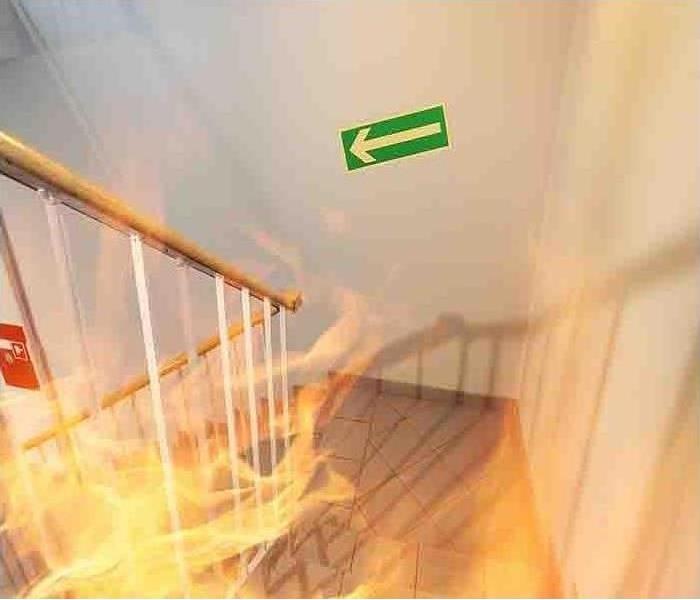 SERVPRO Can Treat Easton Commercial Fire Damage
If you are experiencing Lehigh Valley Fire Damage, it is crucial to work with professionals who can help you restore your property. However, fire damage can take many different forms. Watch out for the following types of Lehigh Valley commercial fire damages and call the experts as soon as possible to prevent the damage from getting worse.


One of the first and least dangerous types of fire damage is known as Class A fire damage. This kind of damage can occur on any property, and it is often the result of a solid catching fire and spreading throughout. The fire damage from Class A fires has quantifiable sources, and the solids may include rubber, plastic, paper or cloth. This damage may spread from a single source, and it is often easy for individuals to contain if they are quick and isolate the burning source with a fire extinguisher.


Class B fire damage is another variety, and it is one of the most dangerous types that could occur. Class B fire damage typically results from flammable liquids or from solids that have become liquefied. These are commonly caused by melted plastics and waxes as well as various types of oils, including petrol and grease. While they are often caused by materials similar to cooking oil, cooking oil fires do not often count as Class B fires. These fires often spread quickly and cause tremendous damage because of water displacement issues.


Class C fire damage involves flammable gasses and similar substances. These can include fires caused by gas leaks such as hydrogen or propane, or they may be due to deposits of natural gas. They can spread quickly through the property and result in a great deal of sudden surface damage. More often than not, this type of damage is explosive and can cause tremendous destruction in the property's structure. It is one of the most common examples of Lehigh Valley commercial fire damages, and it may result in a long-term loss if not handled quickly.


Finally, Class D fire damage is a common variety of fire damage that occurs in industrial locations. It is typically caused by combustible metals. Some of the most common metals involved include sodium and potassium, and this type of fire is large and encompassing of the work area. This damage can result in a variety of harmful ambient effects, so if you experience this sort of damage, it is crucial to have it taken care of as soon as possible. If left unattended, unwanted chemicals may become airborne and result in a variety of problems around the work area.


If you are interested in working with a locally owned business you can count on, be sure to call SERVPRO of Easton, Bethlehem & Whitehall. We can help you manage any and all Lehigh Valley commercial fire damages as necessary. No job is too big or too complicated for us, and we have the resources and experience necessary to help you and your family. Call us today at (800) 455-9453 to learn more about what we can do for you.