Preventing Mold Growth in Your Storage Unit
9/25/2018 (Permalink)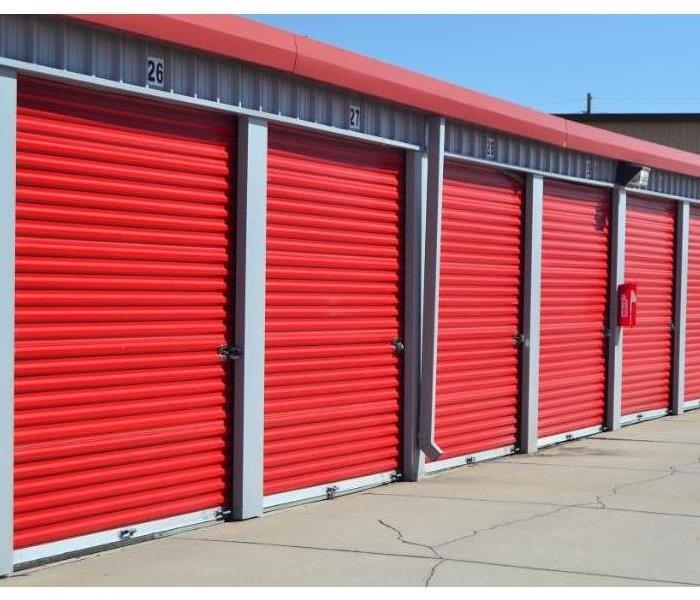 Your storage unit is one of the areas you may not think about as much when it comes to mold growth, so keeping that issue in mind is going to be a good idea. You'll need to practice preventive measures to ensure that you don't develop a mold issue here where you are storing items that are important to you, such as paperwork, artwork, equipment, or family heirlooms, just to name a few.
Storage units are often climate controlled, but they still need to be monitored since mold spores are everywhere. Once mold has established a hold on an area, it can come back even more quickly every time the humidity rises, even in places that are supposed to be immune.
Here are some tips to preventing mold growth in the first place:
When bringing any items to the unit, or removing them, check the floors, ceilings and walls for any signs of mold. That musty smell we are all familiar with will help you here.
Look out for standing water in this area. During storms, your unit could develop a leak due to roofing or wall damage. Alert the storage company and managers immediately, or contact a contractor or building expert to help with repairs on your own property.
Ensure your storage area is well-ventilated. This information can be discussed with the managers of the storage company. If you are using storage areas in your home or business, you can always invest in a dehumidifier.
When you are repairing or upgrading storage areas, use mold-resistant products whenever possible. There are many kinds of paint, wood, and other materials available on the market today to help you with these types of projects.
Keeping mold out of your storage units and storage areas will keep your important items safe and in good repair.
Here at SERVPRO of Easton, Bethlehem & Whitehall we have the experience, the knowledge, and the expertise necessary to help you with any mold damage or preventive practices. We are also available for cleanup after fire and water damage. Call us today at (800) 455-9453!