What To Do After a Home Fire
4/12/2017 (Permalink)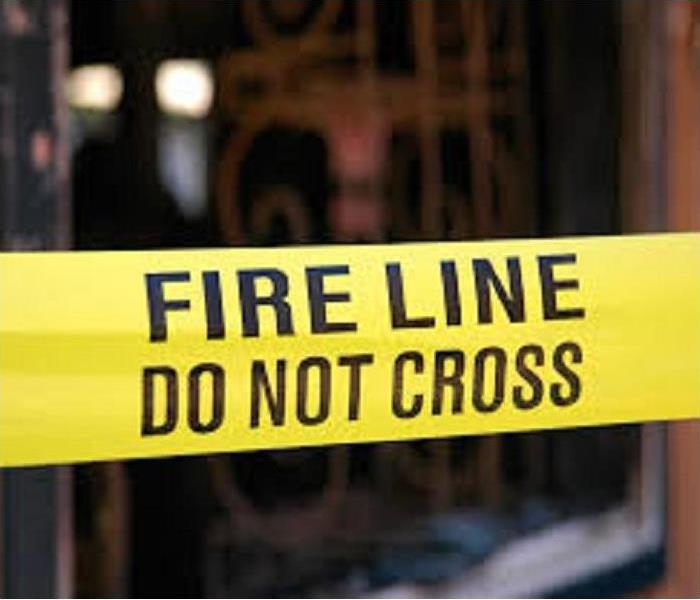 Recovering from a fire is not easy by any means. It is an emotionally draining process that turns your life upside down. The hardest part comes at the beginning, when you feel helpless and are completely unsure as to how to proceed. With that in mind, our goal, at SERVPRO of Easton, Bethlehem and Whitehall, is to present to you the fundamental steps you need to take immediately after the fire is extinguished.
Deal With Insurance
You should already be on the phone with your insurance agent before the firefighters even get done putting out the fire. Mind you, this is just the beginning. After a few days, you'll need to get a copy of the official "fire report" from your local fire department. The insurance agency will likely send an adjustor out to survey the damage and help you get in touch with a restoration agency, such as the professionals at SERVPRO of Easton, Bethlehem and Whitehall.
If you are renting, then you'll obviously need to contact the owner of the home. If you own the house but don't have insurance, on the other hand, then you'll want to speak with the Internal Revenue Service. You might be eligible for something known as casualty loss.
Settle in Somewhere
Most likely, your home is currently in an unlivable state, meaning you're going to have to find somewhere else to stay. Your best bet is to stay with friends or family. However, if that's not an option, check with your insurance company to see if your policy covers temporary living expenses. Otherwise, contact the American Red Cross.
Before you leave, try to rummage through your home for some essential items like the following: Identification Cards, Medications, Eye Glasses / Hearing Aids, Wallets, Credit Cards / Checkbooks, Money. **Only do this AFTER you get permission from the firefighters to reenter your home.**
Turn Off Utilities
Make certain you get all of your primary utilities turned off. Why waste money for services when you are not even living in your home? Plus, restoration cannot be performed on your home if there's still electricity and such running through it. The risks of electrocution would be far too high.
Contact a Restoration Company
This is perhaps the most important step. You'll need to contact a professional, full-service restoration company, such as SERVPRO of Easton, Bethlehem and Whitehall. Our company is trained specifically to deal with post-tragedy damage. Below is a list of some of the things you can expect us to do:
The company will start by removing all the water from your home. During a fire, a lot of water from the firefighters hoses usually collects all over the place. Plus, fires sometimes cause pipes to burst, thus leading to even more severe flooding. The point is that restoration cannot begin until the water is first removed.
The company will then start with water restoration. Carpets, walls, ducts must be dried. Mold must be removed. Just this step itself can take a few days.
Next is the actual fire restoration. First and foremost, the company will inspect the structural foundation of your home and fix any major problems. Obviously, if a ceiling is about to crash, then it must be attended to before any other restoration efforts can be completed.
Once the structural foundation is secure, the specialists will start cleaning up soot/smoke damage, deodorizing everything (carpets, walls, furniture, etc.) and basically returning the home back to normal. If anything is so damaged that it cannot be repaired, it'll be removed and thrown away. It's your responsibility to let your insurance company know what items you lost.
Last, but not least, the company will clean up the remaining mess (dust, debris, etc.) and rearrange everything back into place.
Move Back In
Finally, you get to move back into your home and resume life. Unfortunately, it can take quite a bit of time before you even get to this final step. We're talking about several weeks. The truth is that restoring a home from a fire takes a lot of time, a lot of resources and a lot of money.
Just remember to keep in close contact with your insurance company through the whole process. If all goes well, you'll get your home back in one piece, and you'll get your lost possessions replaced.
When you have fire, water and mold restoration service needs, give the experienced professionals at SERVPRO of Easton, Bethlehem and Whitehall a call.