Preventing Lingering Pet Odor
4/12/2017 (Permalink)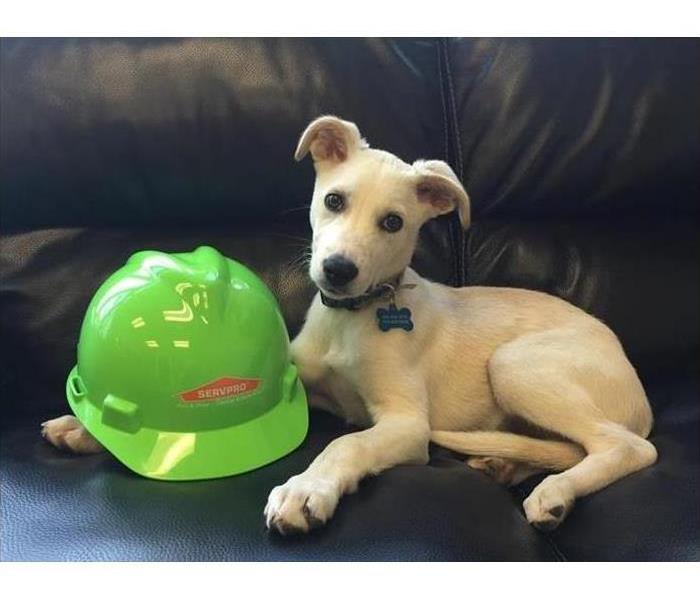 Having pets is a part of life. Having pet odor doesn't have to be. If you love having pets, but can't stand the lingering odors they create, then there are a few things you can do to help eliminate those unwanted odors.
Your carpet can be a big source of lingering odors. Dirt, pet dander, urine, and fecal matter can remain deep inside carpet fibers. Carpet powder only helps deodorize and clean the surface but does little to get in deep. Using a carpet cleaner is more effective but only if you know how to use it correctly. The experts at SERVPRO of Easton, Bethlehem and Whitehall know how to deep clean your carpet to get rid of any unwanted odors. Their equipment and expert knowledge on carpet cleaning will get the job done right the first time and provide lasting results.
Odors can also linger within the air duct system of your home too. Cleaning the air ducts is a task that should only be left to the experts. SERVPRO has the right equipment to clean out your air ducts and eliminate those lingering odors. You'll notice the difference the first time you use your HVAC.
Pet odors can also linger within the walls and baseboards of your home. Pet urine can be absorbed by the wooden baseboards or absorbed into the gypsum material of your drywall. Priming and painting may not be enough. SERVPRO has the necessary chemicals to clean and deodorize your walls and baseboards.
Choosing SERVPRO of Easton, Bethlehem and Whitehall to help with your home's deodorization is the smart choice. Having a pet doesn't mean you have to live with lingering odors. The expert knowledge and equipment of SERVPRO can eliminate all of your home's odors and make it seem like you never had pets at all.