Lehigh Valley - Things You Might Not Expect from Storms
5/18/2018 (Permalink)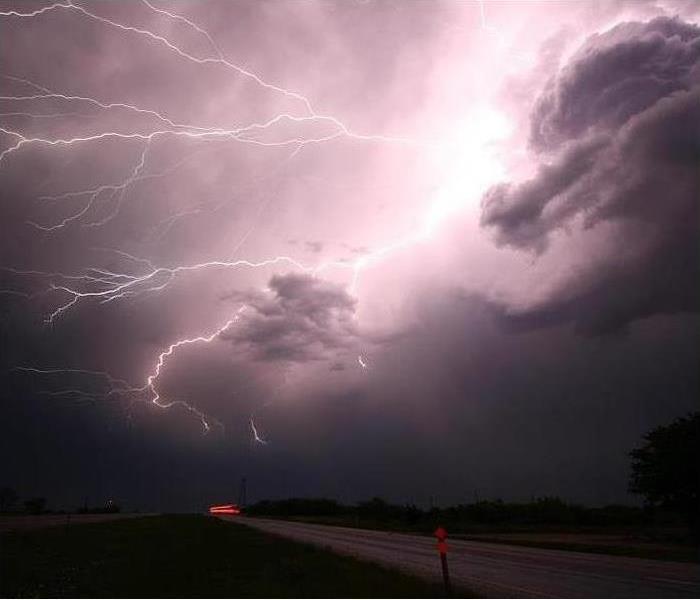 Storms of all kinds are just a part of life. We usually know they are coming, and we know things will get wet and blown about. Sometimes there will be flooding in low-lying areas, and for the folks who live in those places, that's to be expected, although certainly not something anyone looks forward to. But you know what to prepare for, and so you do. You check windows and doors, drainage systems, and you make sure everyone you care about knows what to do in those events. So far, so good.
But what about those storm events that cause things to happen that just didn't seem possible, or that you weren't looking for?
After a severe rainstorm, your property can suffer from an infestation of insects, for example. They might be seeking higher ground, or their nests were destroyed and they need to build again. Not something you would be thinking about, but it can happen! Make sure you know who to call if you develop a problem like that!
In the event of hurricanes and tornadoes, large items can end up in the strangest places! We've all heard stories or seen pictures of cars up in trees, or an entire outdoor table and chair set sitting in another yard down the street. This, too, is not something you would expect. What will you do if that happens? A professional cleaning company such as the team at SERVPRO of Easton, Bethlehem & Whitehall is ready and waiting to help you if your neighbor's stuff ends up on your property!
Some of the things that can happen are pretty scary, such as branches driven through walls, trees falling on roofs, or extremely large hail falls. Before storm season, maybe think about weather events that could happen, and make some plans. Do you have a safe place for your larger machinery and cars in case of extreme weather? Do you have enough non-perishable food items in case of longer-than-normal power outages? If you have elderly neighbors, do you know who would be helping them if they were in trouble? Does that huge tree in your yard look like a liability? Safety is serious business!
We are always ready to help in the event of water or fire damage here at SERVPRO of Easton, Bethlehem & Whitehall (800-455-9453).